OlympiansHemp was founded in 2017 in Ancient Olympia Greece by a team of entrepreneurs that are highly experienced in the field of eco-sustainable development.
We have been cultivating industrial hemp for the last 4 years without any use of harmful fertilizers and pesticides. We have been growing hemp organically since 2017 and from 2019 we were the first and only company in Greece producing CBD oil using CO2 supercritical extraction, a high-tech green method which maintains all the characteristics and the healing properties of the starting plant.
OUR MISSION
Our priority is to make the best use of the potential and benefits of the Cannabis Sativa L plant to produce, process and market eco-friendly products with nutritional and pharmaceutical value for human life.
OlympiansHemp cultivates, extracts, processes and specializes in delivering CBD products such as CBD oil, CBD cosmetics and distillate, which can be used to manufacture CBD infused products. With our knowledge and expertise we can deliver high quality organic products followed by high standards and certifications at reasonable costs.
All our products (together with our cosmetics line) are notified in CPNP, certified with ISO 22000:2005 and follow all the Good Manufacturing Practices (GMP). OlympiansHemp consists of experienced and specialised staff. A team of engineers , food technologists and quality control experts asssures the high quality and stability of our final products.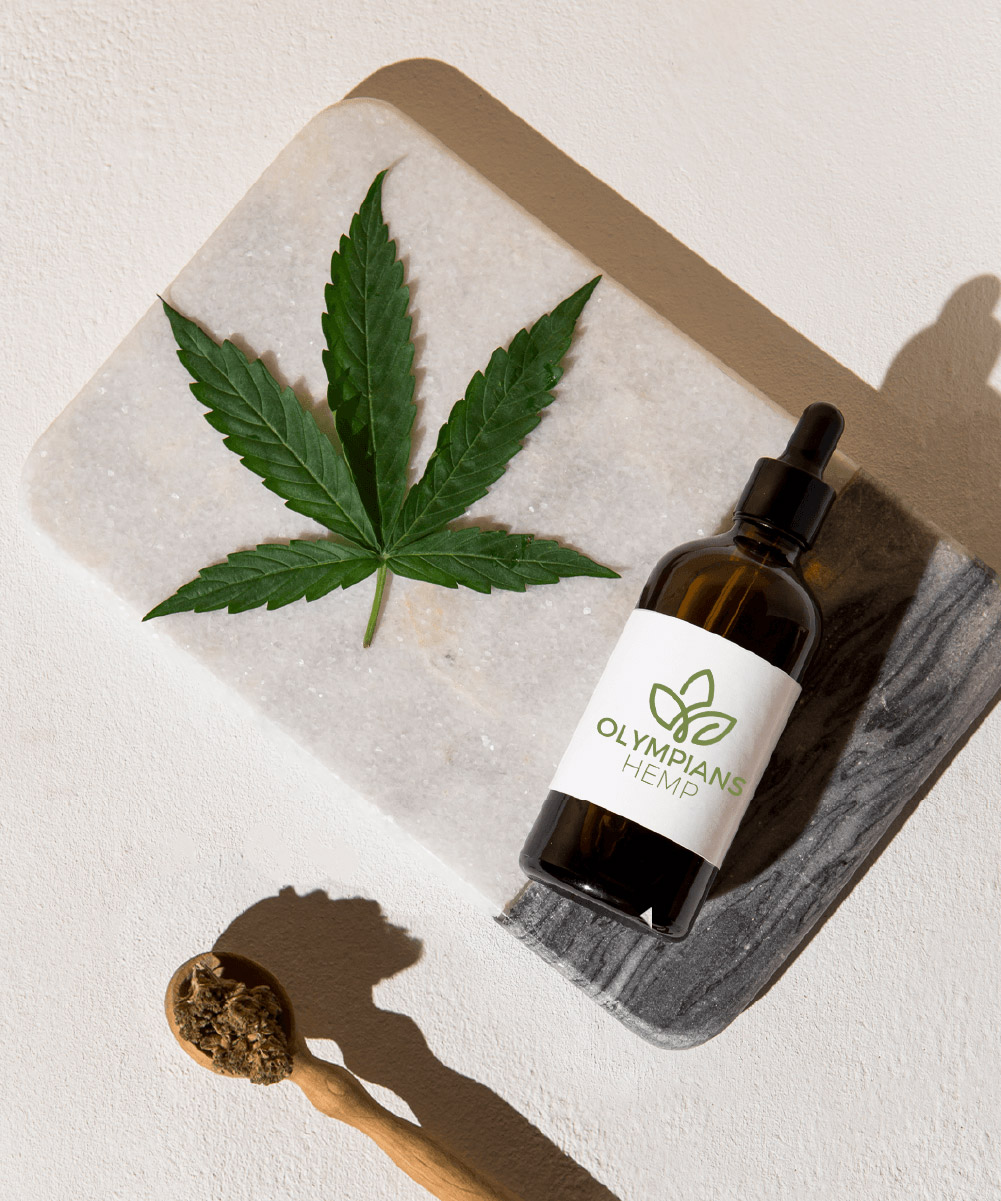 OUR VALUES
Through the production of 100% natural and ecological goods, OlympiansHemp's philosophy is geared towards protecting the environment and enhancing eco-restoration efforts.
Our vision is to raise public awareness of the beneficial properties of cannabis plant and its derivatives, which promote social well-being and benefits, both in terms of nutrition, wellness, and human care, as well as on pharmaceutical level.
One of our main goals is the active participation of OlympiansHemp's action in redeeming and restoring the reputation of cannabis plant to the collective consciousness of Greek society.
OUR VISION
Through the years of experience in the field of Renewable Energy Sources, we aim to create a fully energy autonomous unit with positive effect on the environment and beneficial consequences for local crops.
Photovoltaic panels will be placed on the roof of the buildings while an electric and thermal power unit from biomass will be created. As raw material for the operation of the biomass unit, both the remains of the crop of the hemp plant and the remains of the olive groves of the wider region will be used.
The surplus of electricity produced will be fed directly to the national electricity grid while the generated thermal energy will flow to the two greenhouses, so as to create ideal growing conditions throughout the year, as well as to the heating system for the rest of the site.